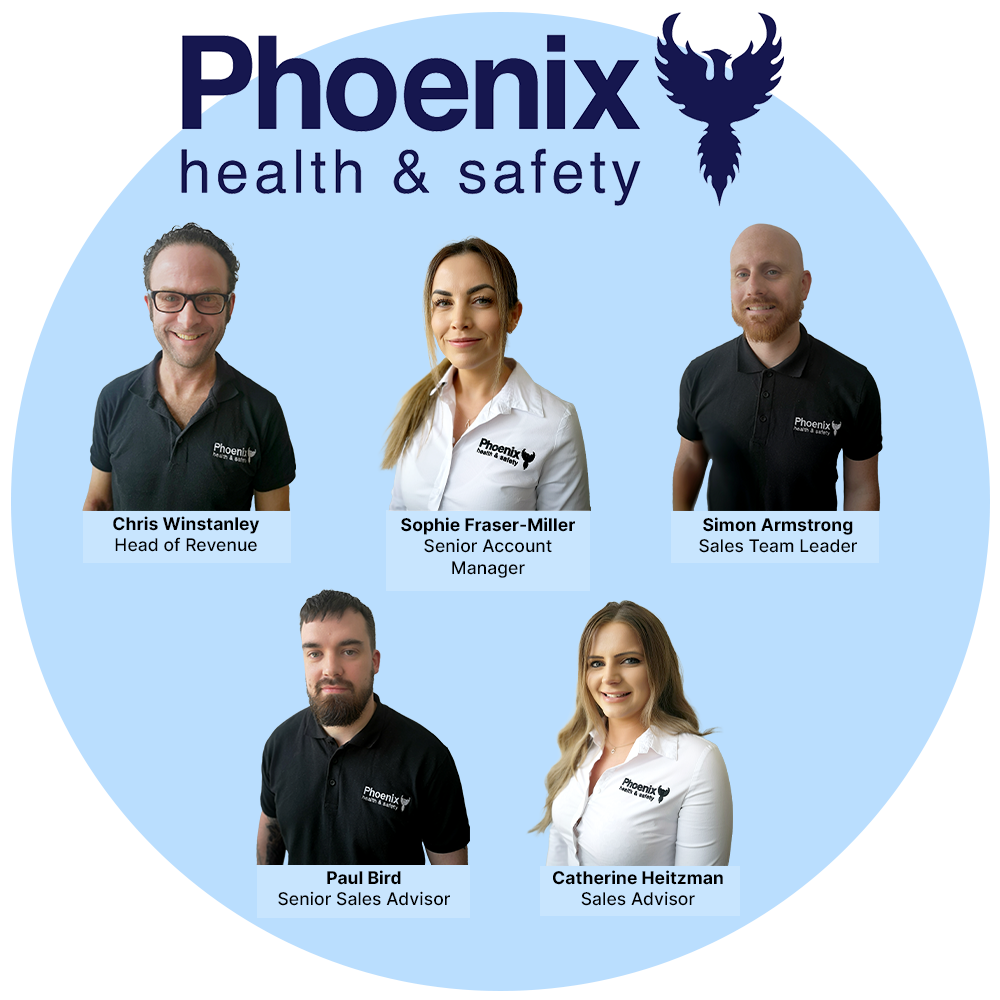 We understand that every organisation is unique, so we provide a service tailored to your business's exact requirements.
When your business works with Phoenix, you'll gain access to our range of corporate services and training benefits, including the extensive knowledge of our health and safety professionals.
We'll help create a unique training package to meet your business's needs, tailoring our courses so your team can get the most benefit from taking them. Through the expert knowledge of our safety experts we'll ensure your business operates in line with health and safety legislation, incorporating best practice to ensure your employees are working safely and effectively.
Investing in an organisation's health and safety training is an effective way to improve workforce retention and upskill those working within your business. 
Why choose Consultancy with Phoenix?

Accredited Partner
Phoenix Health and Safety is a NEBOSH Gold Partner and an accredited IOSH provider. We work continually with these professional health and safety industry organisations to guarantee best practice and adherence to the latest guidance.

Tailored Approach
We understand that every business is unique, so we provide a menu of services that can be tailored to your organisation's precise requirements. Every package is tailored to your organisation and quoted in advance. And we promise that we won't bombard you with unnecessary or confusing paperwork.

Expertise
We are one of the UK's leading providers of health and safety training. All of our expert team are widely experienced across the full range of industries and business types.

Dedicated Account Management
You will benefit from a dedicated account manager with comprehensive knowledge across the fast-changing field of health and safety legislation.
NEBOSH courses
Our NEBOSH courses are designed to provide managers, supervisors, and employees with the skills to deal with a variety of health and safety issues. You'll find NEBOSH training on subjects such as construction, oil and gas, fire safety, environmental issues, and more. 
IOSH courses 
Our IOSH courses promote awareness of health and safety among the workforce and help to create safer environments. You'll find IOSH training for the Working Safely, Managing Safely and Leading Safely courses.
IEMA courses
Our IEMA courses promote awareness of the environment and sustainability within the workplace and help support and equip individuals and organisations with the resources and tools to meet real-world needs. 
Short courses
Our health and safety short courses cover a range of topics and are suitable for employees across all levels of an organisation. These one day health and safety courses are designed to increase awareness of health and safety in the workplace and provide staff with formal training.
Bespoke training
We understand that one size doesn't fit all! 
Our expert advisors and health and safety professionals provide bespoke training to suit your employees' needs and business goals.  
A selection of some of the great companies we work with